A collection of reviews and testimonials left by past clients for our wedding photography! You will find these and many more posted publicly on The Knot, Wedding Wire, and other websites but here are some of our favorites all in one place.
Book this man at once! Will is very good at his job. He is patient enough to deal with the iPhone photographers and other distractions that inevitably come on the wedding day, but is professional enough to get the shots he needs to get. He and his second shooter were always where they needed to be, never in the way of the moment but never away from the image they needed to create. His expertise and experience showed in the more than 1300 beautiful images he delivered to us less than 2 weeks after the wedding. Above all, Will is a genuinely nice guy who is easy to work with. 
Joseph & Esther – 2-8-2020
THESE PICTURES ARE ABSOLUTELY STUNNING AND AMAZING!
I cannot thank you enough for all the time you spent taking pictures of us at every moment of the day. I really hope you had fun doing it! Everyone I've shown the pictures to keep telling me how amazing the photos are! I even had a friend ask for your information because she was so impressed and loved the pictures you took. Thank you thank you thank you!
Grace & Joe –  7-3-2018
See some of their wedding photos at our post from the Estate at Farrington Lake: wrhphotography.com/estate-farington-lake-wedding-east-brunswick-nj
OMG!!!
William, these are stunning!! They (again) exceeded our expectations!! You managed to capture every moment of our day!!
Thank you so, so, so much for photographing our wedding! We so enjoyed working with you and would recommend you in a heartbeat! Thank you for working with the rain and our insane family and friends. You truly captured timeless photos that we will treasure forever.
Enjoy the holiday season & have a Happy New Year!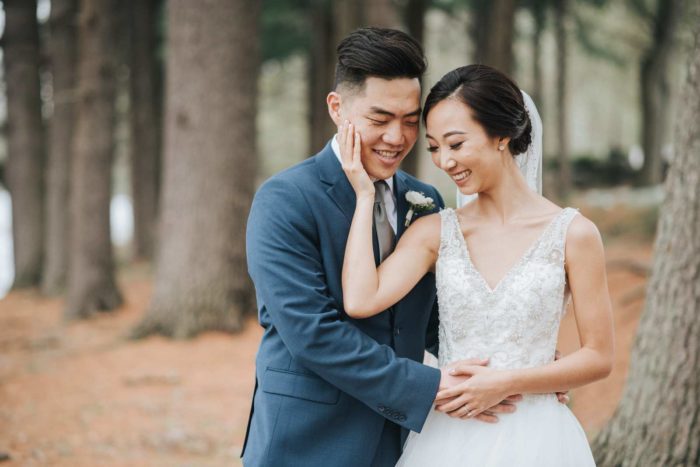 Working with William was such a delight and he definitely delivered in his photography!! He really has a natural eye for catching the BEST moments in the most picturesque way. He is very creative and is very good at locating the perfect background. William is very friendly and made our photography experience so comfortable–especially considering how awkward my fiance (now husband) and I were around the camera. He was never pushy nor did he make us pose in tacky ways–everything he did was so organic and he really did catch us in our most natural states. I, for one, am not one to take posed pictures, but really wanted something that captured the true essence of my husband and I—which William definitely did with his photos. The package we purchased included an engagement photo session. We had to reschedule about 3 times because it kept raining on the date we chose; however, William was SO easy to work with and really accommodated to our scheduling needs. Even though we chose to take our pictures during peak-wedding season, he did all he could to make it work. And it did! William had recommended a local park for us to take pictures and we really had a fun time with him! We got down and dirty, getting our feet wet and climbing tree stumps (never forced by William, but he made sure everything we did was within our comfort zone). The pictures came out AMAZING. All our friends and family were saying how the pictures were so creative and different than normal engagement photos.
Moving onto the wedding day… As with most weddings, there were some timing hiccups in the morning, where we ended up running behind schedule. Despite all of this, William and his co-photographer were so understanding and never once made us feel pressured. They came early, and they stayed until the end of the night.. which was definitely not expected of them, but they really wanted to capture the emotions of the entire night. They went out of their way to deliver the best quality photos for our wedding day, even getting down on the ground to get the best angle of us. During our wedding photo shoot, we had such a great time with Will –full of laughter and genuine happiness. Will & his second photographer are seriously the best team! At the end of the night, they even managed to pull us out so we could take a really beautiful picture outdoors, and that ended up being one of our favorite pictures.
Also, let me just tell you how quick Will's turnaround time for photos is. So our engagement photos were back to us within a week, and our wedding photos (over 1,000 photos) were back to us in exactly 9 days…all edited and perfected. Will is not only skilled at what he does, but he's so efficient and you can tell he puts 100% into all he does.
We also went with their photobooth service, which was great!! They had fun props and the photo quality was great. We even got to select the design of the photo strip.
All in all, we are SO glad we went with William Hendra Photography. If I had to do my wedding all over again, I'd go with William for photography in a heart beat!! Nowadays, it's so hard to find a photographer who actually cares, but with William, he is provides great photos and services. I cannot rave enough about how much we loved our photos and how he caught all of those special moments. The emotions were so clear in the pictures. My sister and parents all agreed that they really liked William's photos and even admitted that they turned out better than my sister's wedding photos (which was extremely overpriced for the service they provided). 20 out of 10 I recommend William Hendra Photography.
William,
I am completely overwhelmed with tears of JOY in my eyes, and I'm only at the ceremony!!!  Jeff isn't home yet, but I cannot wait to share.  Still have lots to go through, and I'm already COMPLETELY BLOWN AWAY.  I wish you were here right now so I could hug you.
THANK YOU
I feel like I have started to write this review five times but cannot figure out where to begin– I had spent hours and hours researching photographers, and we are SO grateful we found William. We would not change anything. Working with William and his assistant that day was so easy and wonderful. I was a bit anxious about the fact we hadn't met in person prior to the day, though we had a few video calls, but when we met, I felt like I had met him. He is so easy to work with, so polite, so detail-oriented. The two arrived early, were utmost professionals, and everyone in the wedding party loved them. Even the detail of him clasping my shoes before taking a photo of them (this being before I had them on my feet of course), so they looked more put together, stood out to me. William is perceptive and went with the flow of the day so well. We got married in a Catholic church, and we never had to worry about where they were during the ceremony. Having them both, they were able to capture bride and groom at the same time, as well as the congregation. During the reception, they did such a great job of capturing not only the two of us, but everyone on the dance floor, as well as laughter and smiles at the tables. The photos came back to us in under three weeks– we couldn't believe it, especially during September, a very busy wedding month. The results blew us away. Tears in our eyes as we relived the happy day and were overwhelmed with joy at the photos. Just incredible how he captured moments, reactions, the light–in both daytime and nighttime as well as in a dark church– I could go on and on!
Kate & Jeff – 9-3-2018
Liberty House Restaurant Wedding
Jersey City, NJ
William completely blew us away. He captured the pictures of our wedding in January 2018. Not only was William super easy to work with, but the turnaround time for our photos was very quick!
We loved his laid-back approach to pictures. Nothing was forced, and we didn't feel as though a ton of our time was being used on the pictures. Throughout the night, I feel like I hardly saw William, but he somehow captured every special moment of our day. And the pictures are so incredible – they are edited to really enhance the photos without looking like they are completely redone.
We literally could not be happier with William, and would recommend him to any-and-everyone. Thank you SO much!
Christine & Ryan  1-20-2018
Thank you so much for the photos! We have not been able to stop looking at them! You have exceeded out expectations and our friends and family have commented so much on how beautiful the photos are. Thank you so much for being part of our day! We enjoyed having you with us! =)
Gamal and Sanabel 7-3-2018
William is just incredible.
 I was really nervous about the whole photography thing at my wedding—my husband and I are awkward people who take VERY awkward photos. William was patient with us and listened carefully to what we were looking for from our photos and holy hell, did he deliver. When we got our pictures back, we were thrilled to see how natural we looked. We were also over the moon with all of the candid shots he got of our ceremony and reception. He always seemed to know where the action was and captured so many of the moments that we missed. There's one picture in particular of my mom trying to sneak a taste of the wedding cake that makes me laugh every time I see it. Beyond his technical expertise, William is also an amazingly nice dude who is an absolute pleasure to have around on a very stressful and busy day. I would recommend him to anyone looking for a wedding photographer.
Kate & Jason – 10-22-2017
William was amazing to work with! I can't say enough good things about him and he was truly one of the best decisions I made regarding my wedding. He made posing for pictures extremely easy for two very awkward people. Even with direction from him, none of the pictures looked staged or unnatural. He was there to capture every moment, but he was never intrusive. Best of all, the pictures were all stunning! There's so many that I love, that it will be hard to choose my favorites for an album. Don't hesitate in booking him; you won't regret it!
Stephanie & Casey – 2-17-2018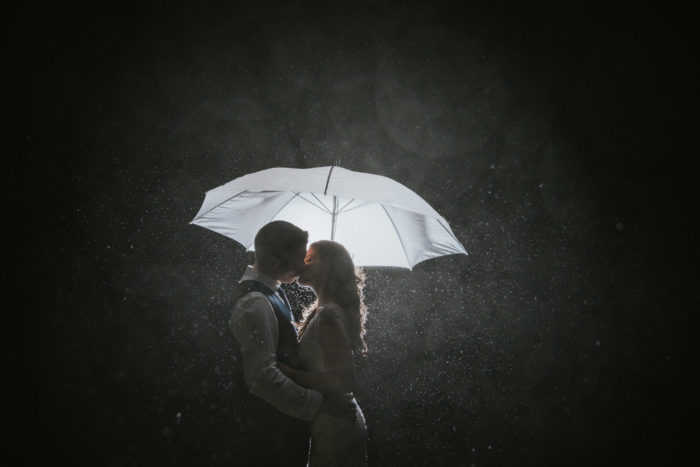 Working with William: William was absolutely incredible to work with from the first skype call last summer all the way through the final photograph of our absolutely perfect wedding day. William is very professional and easy to work with prior to the wedding. We spoke with quite a few photographers and William was an easy pick for us because of his organization and knowledge without the added pushiness. The other thing to mention is that we were planning this wedding from afar and having someone who could remotely make us at ease was really important. In terms of style of photography, he was very flexible and very willing to listen to our preferences. Prior to the wedding, he actually had us put together an album of photos from his previous shoots to give him an idea of our preferred style. I can't emphasize how awesome William and his second photograph Andrew, were on the day of the wedding. The weather was really bad – the wind was blowing very hard (30-50 mph) and it was raining sideways all day. This made taking photos difficult and we had to do a lot of the photos on the fly and we had to change a lot of plans. This is really where William and Andrew shined. They both took control and came up with tons of unique and creative photos both in our chapel and outside in the rain. It can't be emphasized how important this was for us. We were already super stressed about the wedding going well and the weather just amplified all of that. William and Andrew being flexible and creative, while also being calming presences, made our day so much easier and allowed us to enjoy it all. They even spent 15 minutes with us in the crazy rain and wind at the end of the night to get pictures of us under an umbrella. It was just so awesome.
The photographs: The photographs that we received from William are absolutely perfect. They are better than anything we could have ever imagined. We have received so many compliments about the pictures already and everyone is just obsessed with William and Andrew. The pictures of us in the rain are just stunning. The way that William took the photos made the white umbrella glow super bright with the rain drops all light up around us. It just amazing and super unique stuff. The pictures of all of our friends and family on the dance floor are also really awesome. I bring this up because prior to our wedding we were a bit worried about having tons of pictures of our friends drunk at the bar and dancing. If that was the case we wouldn't be able to post them on social media based on people's jobs and what not. However, the pictures that William took of the dance floor are really awesome and fun, yet classy. It showed everyone having a blast, but while being tasteful. We appreciated that and I'm sure our friends and family do to!
Not only were the photos awesome, but it only took 3 weeks for William to get these amazing pictures back to us. He even sent us a preview photo of us in the rain before we left for our honeymoon. That was awesome of him and allowed us to show off our unique and stunning rain pictures to everyone in Mexico.
Conclusions: In conclusion, we really couldn't give someone a higher recommendation than William. If you are in New Jersey and need a professional, talented, and caring photographer, who is also quite affordable, you'd be crazy to not book William. We will forever remember our wedding through the lens of William's camera and we couldn't be happier.
Nichole & Joe  5-13-2017
See their blog post at: https://staging.wrhphotography.com/nichole-joe-red-bank-sandy-hook-nj
William did an unbelievably amazing job both for our Engagement photos and for our Wedding on Oct 1 2017 at the Grand Marquis in Old Bridge NJ. We were so thrilled with the quality of the photos, the high attention to detail and precision, and the artistic eye that William has! He was very professional and patient with us as well as our requests. We greeted our family during the wedding, so William took photos of us with pretty much all of the guest. We will have memories that last forever and for a very reasonable price.
He was extremely helpful with helping us choose a location for our Engagement photos and Post wedding photos, since we were not from the area! He is adventurous and will go far to provide quality service; we snuck into a field of corn and green beans to take pictures in the sunset, and he was there with us, climbing through the field and crawling into uncomfortable places just to find those perfect angles.
We were beyond satisfied with the outcome!
Caterina & Joseph 10-1-2017
See their wedding day blog post at: wrhphotography.com/the-grand-marquis-wedding
And their engagement session at: wrhphotography.com/sayen-gardens-engagement-session
The best investment of my wedding day!! William Hendra provided the most amazing photography of my wedding. He arrived early and stayed late. He was professional and made EXCELLENT use of the time. I had a morning wedding and we were always crunched for time. William made every second count, I have a TON of gorgeous photos. He is worth EVERY penny spent. Everyday I look at our photos and I get excited all over again. His journalistic style is complimented by everyone who sees my photo album. His style is unique and makes you feel like you are center stage at the wedding each time you look at the photos. They look so natural yet so vivid. AMAZING.
Laticia & Daron  8-5-2017
My husband and I had the luck of finding the perfect photographer for our wedding in September. We were looking for high quality photos, and some video for our big day, that would not break our budget. Never would we imagine that not only was William and his second photographer, Andrew be professional, friendly, attentive and budget friendly, but provide the most beautiful photos (hundreds!) and a highlight video that we are still crying over because it was perfect! I think the best compliment is that the day of the wedding, at the ceremony and reception, I forgot they were there. Yet somehow they managed to capture every important moment and a lot of spontaneous fun and moving moments as well. I can not say thank you enough to this team. Brides, you will not be sorry!
Valley & Richard  9-15-17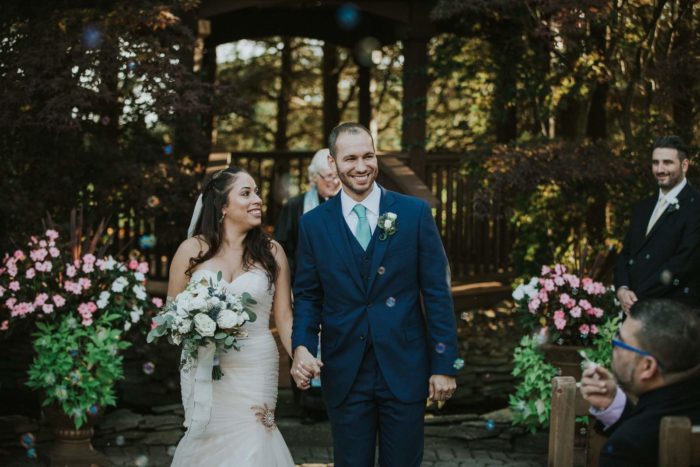 A HUGE thank you to William for the amazing pictures from our wedding in Asbury Park! He was so helpful with everything from figuring out a timeline for the day of and making sure we got all the pictures we could want- even a ton that we love and would have never thought to ask for! He was very detail oriented, and while we were not focused on what pictures we may want on our wedding day he stepped in with suggestions and ideas- without William I would have totally forgotten to get individual pictures with my bridesmaids!
He was also very accommodating the whole day, following our relaxed feel but also helping us stay mindful of the time and schedule we had set up with him. We were so impressed with how quickly we got the pictures back- which was a great surprise.
Williams pricing is very reasonable and he delivered a great product that we couldn't be happier with- Thank you William!
Katilyn & Steve  10-7-2017
Where do we start with William? Our big day took place in small town Allentown, NJ and from the beginning, William was so easy to work with. From his communication, professionalism, flexibility, and creativity, William was on point every single part of the day. He and his co-photographer did an amazing job capturing our day from the beginning until the end (we didn't want it to end!). My husband and I, along with family and friends, were extremely impressed with the pictures and how they turned out! I would highly recommend William for one of the most important and special days of your life!
Mary & Jarett  5-29-2017
See their wedding blog post here: wrhphotography.com/the-historic-walnford-park-wedding-allentown-nj/